I don't really know if there is any limit for DIY things today, but if you are tired of using commercial products, here are some of the best homemade cleaners that can be made with simple ingredients.
DIY Scented All-Purpose Cleaner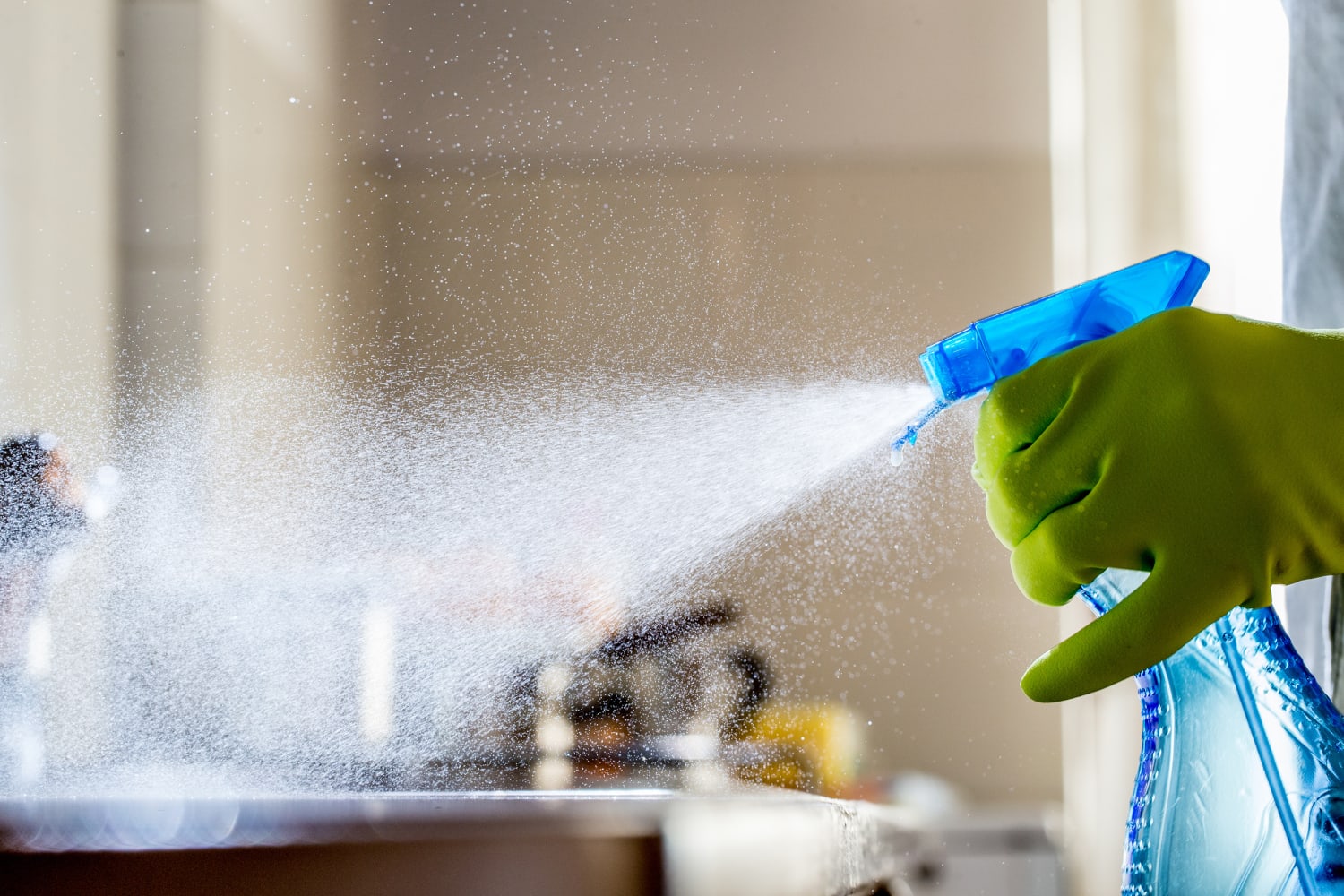 Materials you'll need:
Lemon rind
One part of distilled white vinegar
One part of water
Rosemary sprigs
Instructions to make the DIY Scented All-Purpose Cleaner:
Step 1:
You can start by combining all the above-listed ingredients together. Then, pour the mixture in a clean spray bottle.
Step 2:
Once you've shaken the bottle a few times, let it infuse for at least one or two weeks before using it.
Step 3:
Once the wait is over, you can start using the homemade cleaner. Let me tell you that this all-purpose cleaner can be used to clean trash bins, get rid of wall smudges, eliminate hard water stains and so on. In addition, combining lemon rind in the cleaner will boost the cleaning power and give off a fresh scent.
Word of Caution:
Avoid using acidic cleaners on granite since they may etch the stone, and take caution when cleaning stainless steel. Some appliance makers advise against putting vinegar on their surfaces.
Reviews:
"I don't like to use commercial cleaners for a lot of reasons…there are lots of plastic and lots of chemicals that are unnecessary, and most of the times, they are mostly water and they smell way too strong. This is my basic go-to for a general homemade cleaner and I really like it." – From Tricia. C
"I've stopped using the commercial products… they are expensive given the fact that they are mostly water. I like this one." – From Ananya. P
DIY Kitchen Cleaner and Deodorizer
Materials you'll need:
Four tablespoons of baking soda
One quart of warm water
Instructions to make the DIY Scented All-Purpose Cleaner:
Step 1:
Combine the above-listed ingredients and let it infuse for around one hour and then it's ready to be used.
Tip:
This homemade kitchen cleaner and deodorizer is one of the best cleaning products you can use to clean and disinfect your kitchen appliances, kitchen counters, and your refrigerator as well. This mixture made with baking soda can also be used to clean stainless steel appliances and sinks. Furthermore, it can also be used to clean trash cans – all your need to do is to pour the mixture straight from the spray bottle into your drain or garbage disposals.
Word of Caution:
Use the mixture with a moist cloth and gently massage in the grain of the metal. Rinse and pat dry.
Reviews:
"I don't recommend homemade cleaners. Very often I see advice to mix two or more household chemicals as a cleaner for one job or another. The problem is that most people don't know enough chemistry to make a mix that will do a good job but not be dangerous. However, this is one of the best homemade cleaners I know." – From Sam. E
"It can be a powerful cleaner for your stove where you have stubborn sticking sauce which is not easily removed. I enjoy using baking soda equally in my washing machine with my regular detergent. And, baking soda with hydrogen peroxide does a great job on ceramic tiles and grout." – From Kouge. P
Homemade Glass Cleaner
Materials you'll need:
Two cups of water
½ cup of distilled white vinegar
¼ cup of rubbing alcohol (70 % concentration)
One or two drops of orange essential oil for smell (optional)
Instructions to make the Homemade Glass Cleaner:
Step 1: Mix up these components in a spray bottle to create a DIY cleaner using things you already have on hand. It not only cleans well, but the orange essential oil adds a nice natural citrus aroma and the rubbing alcohol helps it evaporate rapidly, reducing stains and streaks.