It might come as no surprise that most people believe that the kitchen is the most important room in a house. While the kitchen is the beating heart of any house where you spend most of your time cooking, eating and socializing, the bathroom is another most-commonly used space in the house. Before you go to bed, you'll wash your face, remove make-up or brush your teeth and when you wake up, you head directly to the bathroom for your personal hygiene routine. In other words, a bathroom is where you start and finish the day. On average, studies have revealed that a person can spend about 1.5 years of their lifetime in the bathroom.
Showering, washing hair, brushing teeth, washing face and applying moisturizers – all these habits are carried out in a bathroom and for this reason, it also happens that the bathroom is one of the dirtiest places in a house. In addition, between working full-time, starting a new business and being a parent, the last thing people want to do is clean. In fact, one in six Americans claimed they often put off cleaning for at least a month, according to new research. So, technically when you are struggling with the hustle and bustle of life and put off cleaning for days or weeks, you will be faced with a very messy and dirty bathroom. Over time, if your bathroom hasn't been cleaned, you'll find the shower walls blasted with shower grime, dirty grout on the floors and the toilet badly stained.
While bathroom cleaning can be time-consuming, no one wants to use a gross-looking one. That said, if you follow the tips of pro cleaners, it'll be easy to maintain your bathroom on a day-to-day basis.
Things Pro Cleaners Wish You Would Do
Finding Chunks of Time
Now, don't confuse this with multi-tasking or cleaning during your free time (like weekends and holidays). When we are at home and carrying whatever tasks, we all get some chunks of time in between and the key is to use them to clean your bathroom. For example, while your dinner is baking or while your kids are playing in the bathtub, you'll have at least 15-25 minutes to wipe down the counters, clear the trash can or disinfect the toilet. You can also scrub the shower or wipe down the bathtub while you are showering.
Remember that you don't have to clean everything in one day!
Delegating
When you find it difficult to keep the bathroom clean on your own, you should delegate the task. If there are two or three people living in your house, then delegating to each a day for cleaning the bathroom should be more than enough. In fact, even your 6 and 9-year-olds can help.
Make a simple chore chart and start with a 10-minute clean-up routine. 3 or 4 people cleaning for 10 minutes would get a lot done.
Things Pro Cleaners Wish You Wouldn't Do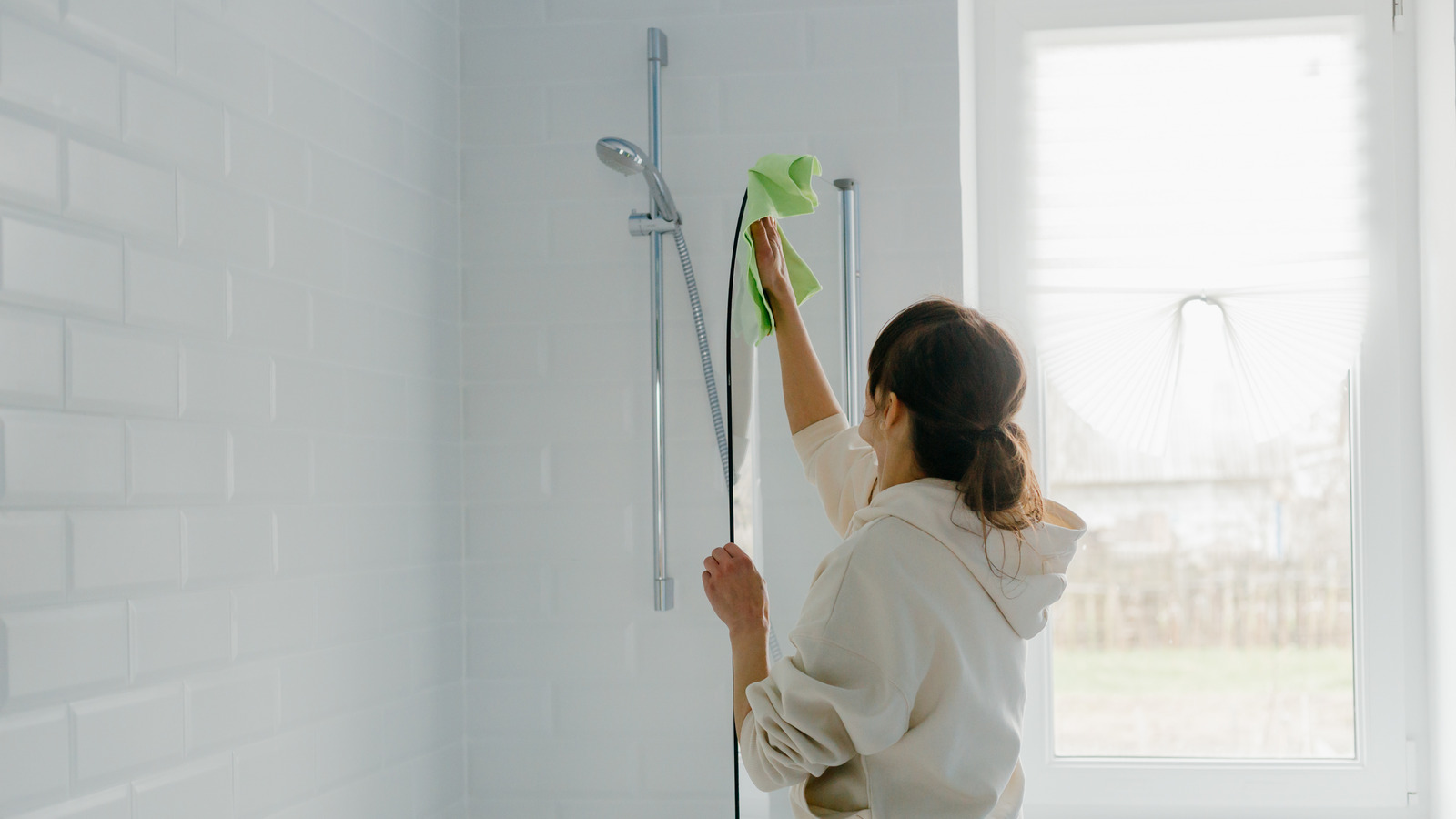 Keeping Tons of Clutter
Common items that you'll expect to find in a bathroom are toothpaste, toothbrush, face wash, facial moisturizer, dish soap, shampoos, conditioners and towels. It's surprising that there are many who would even keep their clothes, shoes, underwear, jewelry, books, bags and coffee cups in the bathroom. It's normal for a bathroom to get messy from time to time. However, keeping tons of clutter in the bathroom when you don't have enough time to clean it can be a problem.
Ignoring Hard-To-Reach Areas
Like in any other room in the house, there are certain spots in your bathroom that you don't regularly see, like under the sink or behind the toilet. If you want to maintain a clean bathroom, make sure you don't avoid or forget to clean these areas.