Life is unpredictable, and calamities can strike at any time. Whether it's a burst pipe that floods your house, a fire that leaves soot and smoke, or a sudden mold breakout in wet places, crises may leave your property in a state of chaos and danger. Nothing is more soothing at such chaotic times than the presence of emergency cleaning services – the unsung heroes who rush in to restore order, safety, and peace of mind.
Understanding Emergency Cleaning Services
Emergency cleaning services are specialist businesses that are prepared to deal with urgent and unforeseen cleaning circumstances. These specialists are accessible 24 hours a day, 7 days a week, and are ready to respond quickly to your distress call. Unlike normal cleaning services, which are usually scheduled ahead of time, emergency cleaning services emphasise quick reaction and prompt action to prevent further damage and hazards.
Water Damage Restoration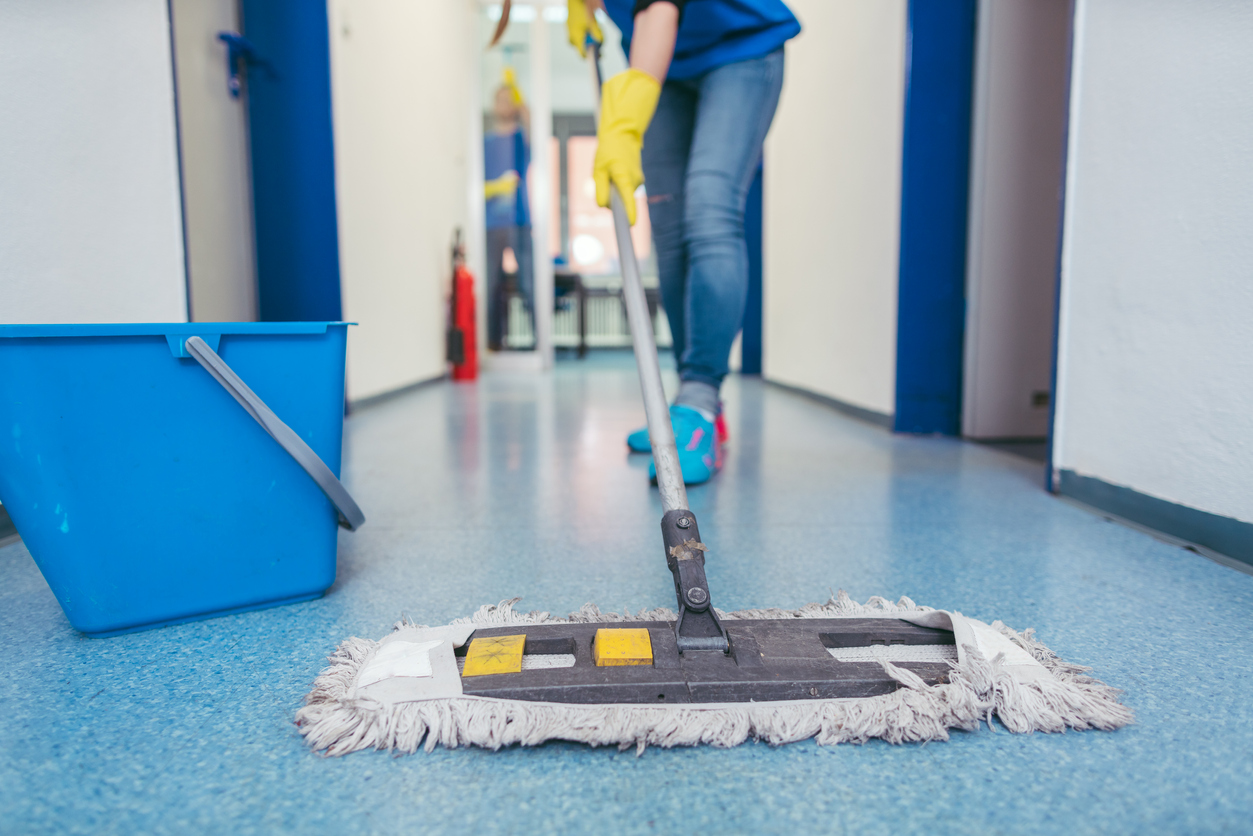 Water damage is one of the most prevalent situations that requires rapid care. Flooding can occur as a consequence of burst pipes, strong rainfall, or malfunctioning appliances, causing substantial damage to your house. Water damage is dealt with quickly by emergency cleaning services. They quickly remove standing water using industrial-grade water extraction equipment, preventing it from seeping into walls, floors, and furniture. They also use powerful dehumidifiers and air movers to ensure complete drying, reducing the possibility of mold development and structural problems.
Fire and Smoke Damage Cleanup
Fires can be destructive, leaving not only burnt possessions but also lingering smoke and soot residue. Fire and smoke damage cleanup need the skills of emergency cleaning services. To remove soot from surfaces and neutralize smoky odors, they employ specialist equipment and cleaning products. In addition, they manage water damage caused by firefighting attempts to avoid subsequent difficulties.
Mold Remediation
Mold thrives in moist, humid conditions, making it a typical concern in regions prone to water leaks or floods. Mold exposure can cause health problems, especially in people who have respiratory diseases or allergies. Mold treatment professionals from emergency cleaning services examine the amount of the mold infestation, isolate the affected area to prevent future spread, and securely remove and dispose of mold-infested goods. They also employ strong air scrubbers to remove mold spores from the air, so improving indoor air quality.
Biohazard Cleanup
Certain situations, such as sewage blockages, blood spills, or chemical mishaps, include hazardous chemicals. To safeguard the safety of humans and the environment, these circumstances necessitate cautious management and specialist cleaning. Emergency cleaning services are outfitted with the required protective equipment and adhere to stringent processes to clean and disinfect biohazardous locations, returning them to a safe state.
Storm and Natural Disaster Cleanup
Natural catastrophes and severe storms may wreak havoc on houses, leaving behind debris, downed trees, and structural damage. Storm cleanup, including removing fallen branches, clearing debris, and protecting damaged structures, is handled by emergency cleaning services. Their prompt reaction can assist to reduce the risk of further damage and safeguard the safety of homeowners and bystanders.
For instance, founded over 15 years ago, TKDC is a reliable cleaning company in Mitcham that offers professional flood emergency cleaning services. Backed by years of expertise, the company can create an innovative schedule that allows them to accommodate any last minute appointments at the drop of a mop.
Crime Scene Cleanup
The cleanup procedure after a tragic occurrence including crime or horrific situations can be emotionally taxing and dangerous. Emergency cleaning services provide compassionate crime scene cleanup, working quietly and professionally to return the impacted area to its pre-incident condition. They adhere to precise regulations to disinfect and sterilize the site, offering assistance during an extremely trying moment.
So, if you are in dire need of any last-minute cleaning services, you can rely on TKDC -they'll be there in a flash! For more information, click here!