I always like to start with something personal, so please bear it with me!
I discovered the importance of decluttering many years ago when I was living in a cluttered and messy home – if you could call it a home. Back then, I didn't know that if there's clutter in my house, there's clutter in my mind; because whether most believe it or not, clutter does affect our mental health. An area that's particularly disorganized can make it difficult to think straight or focus. And, this is something my psychiatrist told me during one of our sessions: Clutter has the power to make you less productive, less happy and more stressed. A research even found that clutter in a house can even affect a person's sleep.
Maybe these aren't enough to convince you – I wasn't convinced when I was told that decluttering would save me time and money. See, decluttering is not just about creating "order out of chaos", but it's more about getting rid of the bunch of useless stuff that's taking up too much space in your house. I guess that's the main reason why I struggled to declutter. However, when I heard a pastor in my church linking decluttering with "making room for new blessings," I was moved and convinced.
So, maybe the following Bible verses will help you to overcome the reasons why you are struggling in decluttering your home.
From 1 Corinthians 14: 33:
"For God is not a God of disorder but of peace—as in all the congregations of the Lord's people."
From 1 Corinthians 14: 40: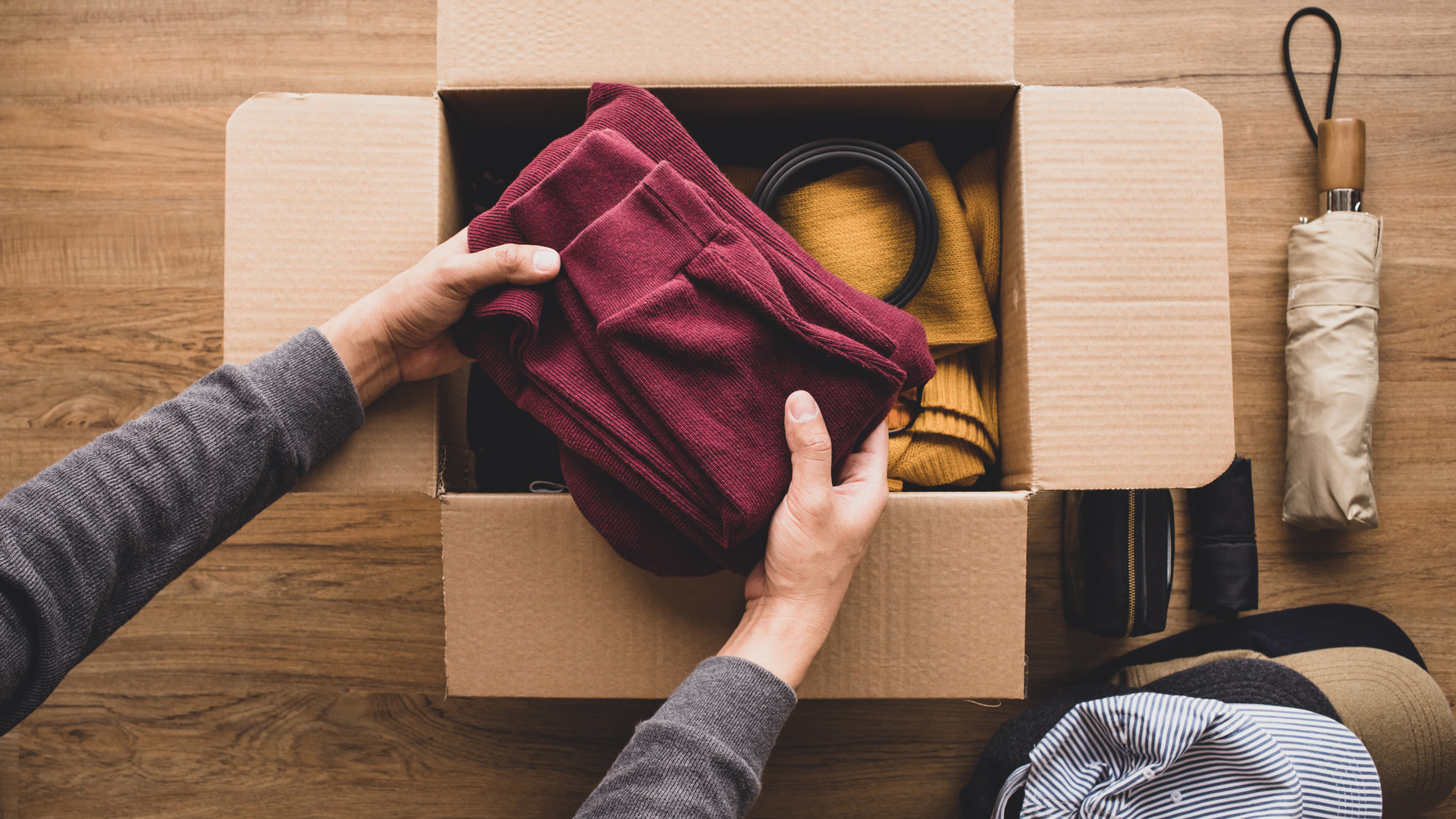 "Let all things be done decently and in order."
From Matthew 6:19-21:
"Do not store up for yourselves treasures on earth, where moths and vermin destroy, and where thieves break in and steal. 20 But store up for yourselves treasures in heaven, where moths and vermin do not destroy, and where thieves do not break in and steal. 21 For where your treasure is, there your heart will be also."
From Luke 6:38:
"Give, and it will be given to you. A good measure, pressed down, shaken together and running over, will be poured into your lap. For with the measure you use, it will be measured to you."
From Mark 10:21:
Jesus looked at him and loved him. "One thing you lack," he said. "Go, sell everything you have and give to the poor, and you will have treasure in heaven. Then come, follow me."
From Luke 3:10-11:
"What should we do then?" the crowd asked.
 John answered, "Anyone who has two shirts should share with the one who has none, and anyone who has food should do the same."
From Ephesians 5:26-27:
"That he might sanctify and cleanse it with the washing of water by the word, 27 That he might present it to himself a glorious church, not having spot, or wrinkle, or any such thing; but that it should be holy and without blemish."
From Leviticus 19:9-10:
"When you reap the harvest of your land, do not reap to the very edges of your field or gather the gleanings of your harvest. 10 Do not go over your vineyard a second time or pick up the grapes that have fallen. Leave them for the poor and the foreigner. I am the Lord your God."
From Luke 12:15:
"Then He said to them, "Watch out! Be on your guard against all kinds of greed; life does not consist in an abundance of possessions."
From 1 John 2:15:
Do not love this world nor the things it offers you, for when you love the world, you do not have the love of the Father in you. 
From 1 Timothy 3:5:
"If anyone does not know how to manage his own family, how can he take care of God's church?"
From Proverbs 24:3:
"By wisdom a house is built, and through understanding it is established."
From Ecclesiastes 3:6:
"…a time to search and a time to give up,
    a time to keep and a time to throw away."